GYMNASTICS CLASSES FOR KIDS
Begin here, achieve everywhere with YMCA Gymnastics
Quality Gymnastics Classes in Brisbane and the Sunshine Coast
The YMCA offers classes for children from crawling age through to 13 years, youth classes from 14 years up, and adult classes. Our programs encourage children to participate in a safe and structured environment. Gymnasts can progress from KinderGym through to National Competition levels based on age and skill level. We have a variety of gymnastics programs for different levels to suit everyone's needs.
Gymnasts gain self-confidence, develop personal responsibility and attain leadership skills. They also learn to work together, making friendships that last a lifetime. Our Gymnastics Australia-accredited instructors love seeing students develop their movement skills while they build determination and discipline.
Browse through our programs below, or contact each centre for tailored advice about choosing the right class.
For Crawlers to 5 Years Old
KINDERGYM
Available in all our Gymnastics centres, KinderGym creates opportunities for toddlers and kids to enjoy both free play and structured activities. Our KinderGym sessions assist children to develop motor skills, coordination and confidence in a fun, nurturing and safe environment.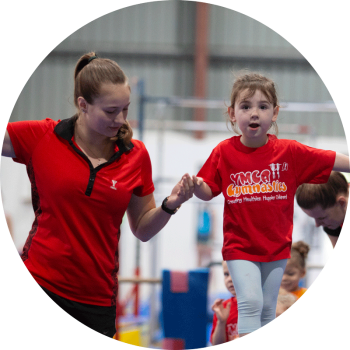 For School-Age Beginners to Junior-Level Gymnasts
Y STEPS (RECREATIONAL GYMNASTICS)
Children doing Y STEPS gain experience in a range of gymnastic activities and exercises – be it balancing on the beams, swinging on the bars or practising floor movements. Every student is encouraged to learn at their own pace and work towards reaching their own fitness potential in a supportive team environment.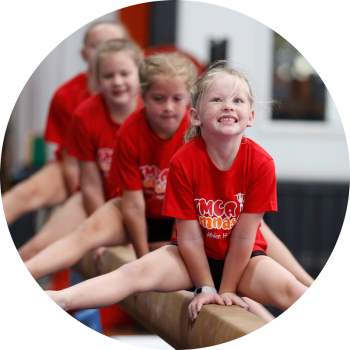 Discover Gymnastics At Any Age
Y GYM SPORTS
Y Gym Sports classes* are a high-energy, high-fun alternative to traditional gymnastics classes. Navigate obstacles, test your strength and challenge your focus through gym-based activities. Adults and kids are encouraged to come along. YMCA hosts a diverse range of classes to suit your skill level and fitness ability.
*Not available in all centres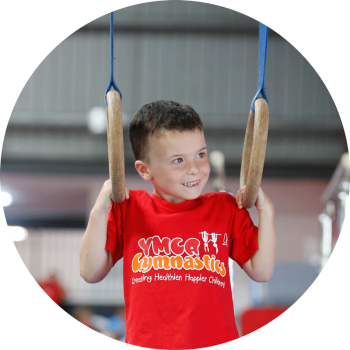 For Future Gymnastics Champions in Competitions
Y COMPETITIVE (COMPETITIVE GYMNASTICS)
Y Competitive is open to children and teenagers aged 7+ who have the passion and drive to compete in local, regional, state and national events. See gymnasts grow as they take to the floor in front of coaches, judges and crowds.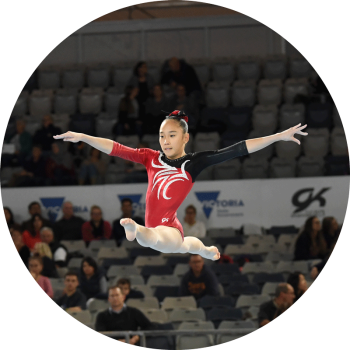 Begin here, achieve everywhere. Schedule a free trial and give your child the best possible start in life.
Trust Your Children With Our Qualified Gymnastics Coaches & Dedicated Teams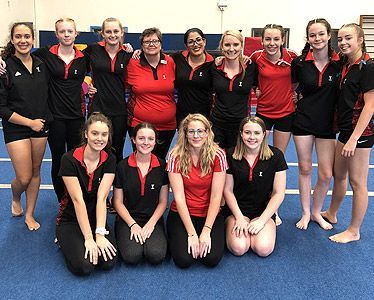 To ensure our coaches keep up-to-date with the latest information and safest coaching techniques, they are required to attend regular updating courses & hold industry-recognised accreditations. To ensure you child is receiving the best instruction in a safe and enjoyable environment, all YMCA coaches have extensive acceditation and training:
Gymnastics Australia Accredited

Blue Card Accredited

First Aid & CPR Accredited

Australian Childhood Foundation Safeguarding Children Accredited

Safeguarding Children & Young People Policy Trained

YMCA Induction & Training Certificates

YMCA Coaches Congress Annually

In-house professional development sessions
Find A Gymnastics Centre Near You In Brisbane & Sunshine Coast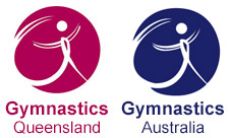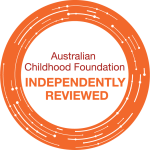 The YMCA is very proud to have achieved accreditation as a child safe organisation through the 
Australian Childhood Foundation
, following an independent and comprehensive review of our organisational policies and procedures. The program is a unique voluntary accreditation scheme for organisations who have a duty of care to children and young people whilst delivering a service or activity to them and/or their families. The program systematically builds the capacity of organisations to keep children and young people safe from abuse.