Y STEPS (RECREATIONAL GYMNASTICS)
A seamless pathway for your child's first experience into non-competitive gymnastics.
Make friends for life and find out how much fun fitness can be!
Our Y STEPS program helps children develop strength, flexibility and athletic ability. These classes are perfect for school-age beginners, right through to developing junior-level gymnasts.
Children doing Y STEPS gain experience in a range of gymnastic activities and exercises – be it balancing on the beams, swinging on the bars or practising floor movements. Every student is encouraged to learn at their own pace and work towards reaching their own fitness potential in a supportive team environment.
The benefits of gymnastics don't stop at better balance, control and fitness. Y STEPS lays the foundations needed for other types of sport such as swimming, dance or martial arts. It also teaches children life skills like teamwork, determination and confidence.
Thinking of trying out gymnastics? Y STEPS has 13 levels, or 'Steps', each designed for different skill and age levels. The program is available in all our gymnastics centres.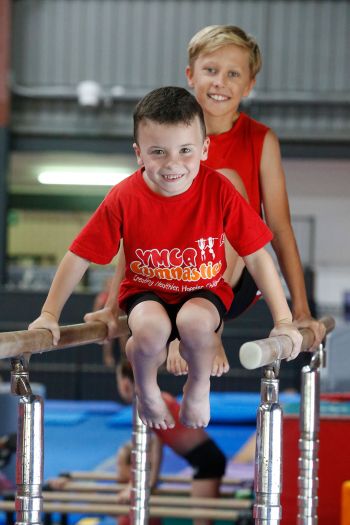 Explore Other YMCA Gymnastics Programs
Whether your child wants to reach a whole new level in gymnastics, participate in competitions, or simply improve their health, movement and confidence, we have you covered with our different gymnastics pathways.
Y Competitive
Offers pathways for girls and boys that are a little more advanced. An exciting world of opportunities opens for children to compete in the Australian National Levels (Level 3-10) pathway at local, regional, state, national and international events.
Y Gym Sports
Offers a variety of classes for any age such as Ninja, Free G, Tumble Gym, and Teen Gym to set your child on a lifelong pathway of fitness while broadening their experience to other sports and the performing arts.